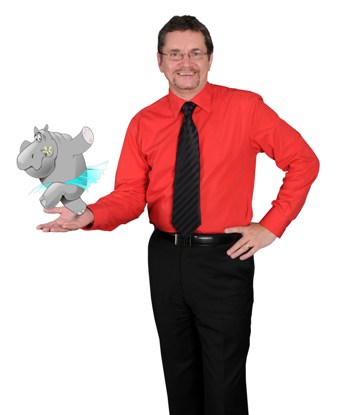 The FUN side of Business – Alan Slater's take on the business world…
A Sample of Fun Infused Presentations to boost the impact and excitement of your business events.
Presented by the inimitable and hugely entertaining Alan Slater who skilfully blends the right dose of humour to deliver pertinent and memorable business messages
The subjects are "Marketing Bloopers", "Stories from the Planet Business" and "Why Put a Tutu on a Hippo?"
 Each of these is an hour or more of FUN that will have you thinking for days after the aching jaw wears off!
Call us on +61 404 130 894 or e-mail us to book Alan for your next memorable event!
Download  The Fun Side of Business for more information.