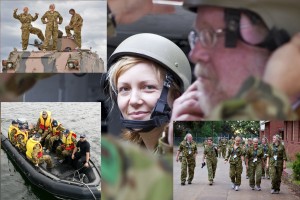 Business Dynamics, represented by Denitza Genova and 26 other South Australian employers spent 3 days (27-29 October 2011) at the RAAF Base Edinburgh participating in Exercise Executive Stretch (EES).
This is a regular annual event, which demonstrates the benefits of Reserve service to employers and provides them with an opportunity to experience life as a Reservist.
During the Exercise, we were physically and mentally stretched (though to a much lesser degree that a Reservist would be) and enjoyed a range of educational, physical and social experiences.
This was a very intensive programme, extremely well organised by the Defence Reserves Support and was a showcase of brilliant implementation of sound management tactics and operations – project management, risk management, team building, training and development, motivation, creating a challenging but enjoyable environment. [...]