Management tools and concepts are the building blocks of consistently GOOD and FAST management decisions. We will be sharing some of these tools with you so keep checking this page.
Tool Icons:

Templates 

Articles  

Reports  

Books 

 Tools

Audio /Video Tutorials

 Wastage Adds Up Despite Motivated Workers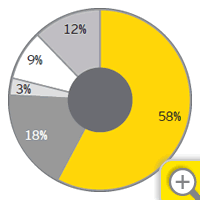 Report on results of Australian Productivity Survey conducted by Ernst & Young – The Ernst & Young Australian Productivity Pulse

 Gender and Competition – What Companies Should Know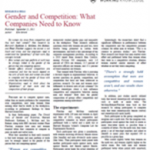 Do women shy away from competition and thus hurt their careers? New research suggests the answer is not black and white, and that employers need to understand the "genderness" of their work.
Key findings include: Gender and Competition
"Show me a company or nonprofit or government in trouble, and I will almost invariably show you a set of leaders who are asking absolutely the wrong questions"
Download article Looking in the mirror.
This report analyses key drivers that will reshape the landscape of work and identifies key worl skills needed in the next 10 years.
Download it : future_work_skills_2020

 The New Competitive Advantage: Creating Shared Value by Michael Porter

Professor Porter outlines new business model of 'Shared Value', transforming the creation of economic value in a way that also creates value for society. Shared value is not social responsibility, philanthropy, or even sustainability, but a new way to achieve economic growth. 

Negotiating a Shorter Work Week
How to strike a better balance between your job and your personal life.
Kids change everything. An upcoming ballet recital or baseball game suddenly becomes more important than putting in crushing hours to nail the next promotion. You want to stay active in your field–and need the money–but you seek what eludes so many of us: a balance between work and home…